Your

Talent

, Just Better.
Tangible Emotional Intelligence Development.
Your

Talent

, Just Better.
Tangible Emotional Intelligence Development.
Why Develop Emotional Intelligence?
It's what most significantly impacts on employee performance. If you're wondering what differentiates your star from average performers, it's Emotional Intelligence.
What Is Emotional Intelligence?
A set of skills that makes people great at managing themselves and interacting with others. Resulting in more effective leadership, relationships, stress management, decision making, productivity and individual well-being.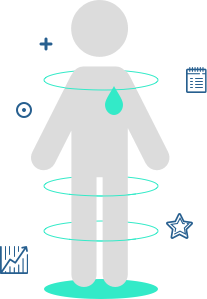 How Is Emotional Intelligence Developed?
Neuroscience has shown that emotional competencies, like muscles, are developed by regularly implementing specific techniques, over long periods of time, that rewire the brain. Mygrow provides Emotional Intelligence learning and development through a daily video-based micro-learning approach.
Making Development Tangible…

Mygrow makes it possible to develop, measure and track Emotional Intelligence at scale. We provide psychometric EQ assessments, along with real-time reporting on daily progress and personalised  feedback on technique practice. We offer regular well-being, engagement and organisational culture tracking.
Human Capital Data Reporting
Emotional Intelligence
Well-Being & Engagement
Organisational Culture
Team Progress

What They Say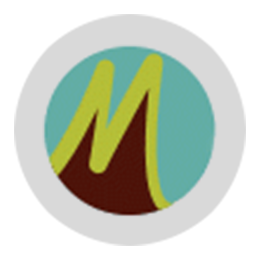 Gretchen Blake
MTO Forestry
"An amazing journey which requires a personal commitment to understanding and developing EQ. We are never too old or too wise to learn! A very practical and non-threatening approach! Easy to use! So excited to do my daily droplets!"
What They Say
Kevin Smith
Hylton Ross (Cullinan Transport)
"Mygrow has been life changing! Remember you can study everything in life, but if you do not apply it and make it part of your everyday, you will learn very little. … after 43 years … I learnt more about myself and my past, and this learning has set me up for an awesome future!"
What They Say
Georgia Goedhals
Afrolabs Experimental Software
"We have been blown away by the positive influence that Mygrow has been in our office environment. People have been commenting on the difference it's made in their personal lives and relationships too. It is such a worthwhile course and I recommend it highly to everyone I speak to about it."
Mark Baker | CEO
Mark is a Psychologist, specialising in EQ development. He believes that everyone can flourish, even when life is hard. For Mark, flourishing includes: hanging out with Robyn and their two ginger kitties, surfing the icy Atlantic, and strumming on his guitar. His vision is to create opportunities and environments that enable others to flourish, both individually and collectively. This vision is what gets him up in the morning, and out of this passion Mygrow was born.
Theran Knighton-Fitt | CCO
Theran has experience in many creative fields, each linked by one common thread: a belief that 'story' is the heart of existence. The story of Theran's own life shows what he loves: Debbie, their home and amazing kids; home-baked challah bread; and evenings with friends around a table made from his grandmother's roof beams. From this view of the connected, 'storied' human life, Theran (in his role as Chief Creative Officer) aims to make the Mygrow journey a deeply human experience.
We offer plans for businesses of all sizes.
Annually
R459
Per User / Month
Billed Annually

Subscribe To Our Newsletter

Get the inside scoop on all the Mygrow news and promotions