Customer Success Stories
Hear from some of the amazing people who have gone through their own Mygrow journey.
Mygrow and Your Team
In this video we hear from some Mygrow clients who share about the impact that Mygrow has had on their teams and divisions as a result of going on the Mygrow journey together as a group.
Why You Should do Mygrow
Keri Paschal, executive director at the Mergon Foundation, explains the importance of culture and relationship at work, and the impact that Mygrow had in her organisation.
Shifts in workplace value systems: 2018
In this interview, Mygrow co-founder Theran Knighton-Fitt shares about some of the shifts in workplace value systems that we are seeing in the current climate of forward-leaning companies.
IQ is great, but we work with people
Patrick Lawson from the Spur Group shares about the importance of bringing people together on a common platform to create an emotionally mature diverse work environment
Taking Criticism
In this video Hlengiwe Zulu shares how Mygrow had a massive impact in her ability to interact with criticism from others. "You can't not invest in yourself, you are the greatest asset"
I'm sure my EQ is fine … isn't it?
In this video Jay Kent shares how Mygrow has helped her understand that all of us are the same, we can all grow.

The impact on my marriage
In this video Steyn shares about the impact that Mygrow has had on the relationship with his wife.
EQ and Parenting
In this video, Patrick Lawson, executive at Spur Group, shares about the impact that Mygrow has had on his life and parenting.

What They Say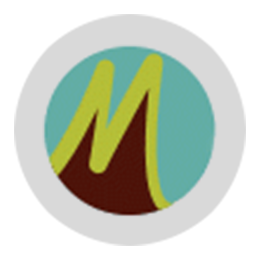 Gretchen Blake
MTO Forestry
"An amazing journey which requires a personal commitment to understanding and developing EQ. We are never too old or too wise to learn! A very practical and non-threatening approach! Easy to use! So excited to do my daily droplets!"
What They Say
Kevin Smith
Hylton Ross (Cullinan Transport)
"Mygrow has been life changing! Remember you can study everything in life, but if you do not apply it and make it part of your everyday, you will learn very little. … after 43 years … I learnt more about myself and my past, and this learning has set me up for an awesome future!"
What They Say
Georgia Goedhals
Afrolabs Experimental Software
"We have been blown away by the positive influence that Mygrow has been in our office environment. People have been commenting on the difference it's made in their personal lives and relationships too. It is such a worthwhile course and I recommend it highly to everyone I speak to about it."