"A set of skills that make people great at managing themselves and interacting with others. Resulting in more effective leadership, relationships, stress management, decision making, productivity and individual well-being."
Mark Baker – Mygrow CEO
"A set of skills that makes people great at managing themselves and interacting with others. Resulting in more effective leadership, relationships, stress management, decision making, productivity and individual well-being."
Mark Baker – Mygrow CEO
Over the last 25 years, research has shown Emotional Intelligence to be the most significant contributor towards personal success and well-being. Here are some of the findings from this research.
Productivity Growth
Studies have shown that when some members of staff developed their EQ, they were 25% more productive. Additionally, when an entire team developed their EQ, they were found to have experienced improvements in group cohesion and job performance (Bradberry, 2002).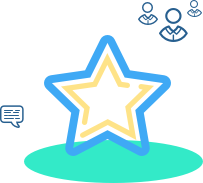 Better Leaders

It has been shown that 85% of the competencies attributed to successful leaders lie in the EQ domain (Goleman, 1998).
Profit Gains

Research conducted at a multinational consulting firm showed that partners who were high in EQ experienced a 139% gain in profit (Boyatzis, 1999).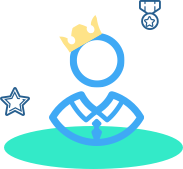 Success In Leadership

It was found that people in all levels of management (from line supervisors to senior executives) with a high level of EQ were 20% more productive than leaders with a low level of EQ (Bradberry, 2002).
Core Competencies Of
Emotional Intelligence
Self-Perception
Self-Perception is made up of three specific competencies that help us determine the way we perceive, and what we believe about ourselves.
1. Self-Regard is respecting oneself while understanding and accepting one's strengths and weaknesses. Self-Regard is often associated with feelings of inner strength and self-confidence.
2. Self-Actualization is the willingness to persistently try to improve oneself and engage in the pursuit of personally relevant and meaningful objectives that lead to rich and enjoyable life.
3. Emotional Self-Awareness includes recognising and understanding your own emotions. This includes the ability to differentiate between subtleties in one's own emotions while understanding the cause of these emotions and the impact they have on your thoughts and actions, and those of others.
Self-Expression
Self-Expression involves three specific competencies that lead to being able to appropriately express our emotions, assert ourselves and act independently from others.
1. Emotional Expression is openly expressing one's feelings verbally and non-verbally.
2. Assertiveness involves communicating feelings, beliefs and thoughts openly, and defending personal rights and values in a socially acceptable, non-offensive, and non-destructive manner.
3. Independence is the ability to be self directed and free from emotional dependency on others. Decision-making, planning, and daily tasks are completed autonomously.
Interpersonal
The Interpersonal arena is made up of three specific competencies that enable us to effectively interact with the people in the world around us.
1. Interpersonal Relationships refers to the skill of developing and maintaining mutually satisfying relationships that are characterised by trust and compassion.
2. Empathy is recognising, understanding, and appreciating how other people feel. Empathy involves being able to articulate your understanding of another's perspective and behaving in a way that respects others' feelings.
3. Social Responsibility is willingly contributing to society, to one's social groups, and generally to the welfare of others. Social Responsibility involves acting responsibly, having social consciousness, and showing concern for the greater community.
Decision Making
The Decision Making arena consists of three specific competencies that help equip us to become more familiar, effective and better at the decision making process.
1. Problem Solving is the ability to find solutions to problems in situations where emotions are involved. Problem Solving includes the ability to understand how emotions impact decision making.
2. Reality Testing is the capacity to remain objective by seeing things as they really are. This capacity involves recognising when emotions or personal bias can cause one to be less objective.
3. Impulse Control is the ability to resist or delay an impulse, drive or temptation to act, and involves avoiding rash behaviors and decision making.
Stress Management
The Stress Management arena consists of three specific competencies that help us effectively cope with the complexity in the world around us.
1. Flexibility is adapting emotions, thoughts, and behaviours to unfamiliar, unpredictable, and dynamic circumstances or ideas.
2. Stress Tolerance involves coping with stressful or difficult situations and believing that one can manage or influence situations in a positive manner.
3. Optimism is an indicator of one's positive attitude and outlook on life. It involves remaining hopeful and resilient despite occasional setbacks.
According to the Bar-On EQ-i 2.0 Model from Multi-Health Systems. 
Leadership Performance

Research conducted on an international soft drink's corporation found that leaders who had high levels of EQ outperformed their targets by more than 15%. Leaders who had low levels of EQ were found to have missed their targets by the same margin (McClelland, 1999).
Top Performers

It has been found that across cultures, executives who were recruited due to their level of EQ, were more likely to succeed than those chosen due to their level of IQ or job experience. In Latin America, Germany and Japan, 74% of top performers had a high level of EQ (Cherniss, 2003).
Staff Turnover

A study that was conducted on two million employees throughout 700 companies, showed that the length of time that an employee stayed at a company was determined by their relationship with their immediate superior (Zipkin, 2000). It has also been found that 43% of employees leave due to bad management (Goleman, 1998). These findings are significant as interpersonal relationships are a core competency of EQ.
Top-Level Executives

In an analysis that was conducted on top-level executives from 15 global companies, it was shown that 6 EQ competencies distinguished the 'stars' from the average employees. Theses competencies included developing people, influence, adaptability, self-confidence, achievement drive and leadership ability. Analytical thinking was the only cognitive competency that was shown to have distinguished the stars from the average employees (Spencer, 1997).
Reduction In Time

Research that was conducted within a manufacturing plant found that supervisors who were high in various EQ competencies reduced their lost-time accidents by 50%. It was also found that formal grievances were reduced (Pesuric & Byham, 1996).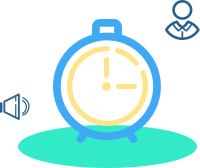 Sign up and start today.
Annually
R279
Per Month
Save 20% Billed Annually
Still not sure? Let's Chat.

Subscribe To Our Newsletter

Get the inside scoop on all the Mygrow news and promotions