Go on a journey to develop
the emotional skills for...
Healthier Relationships

More
Confidence

Effective
Leadership

Improved Stress Management

Better Decision Making

Increased Productivity
What is Emotional Intelligence?
Emotional Intelligence is a set of skills that makes people great at managing themselves and interacting with others.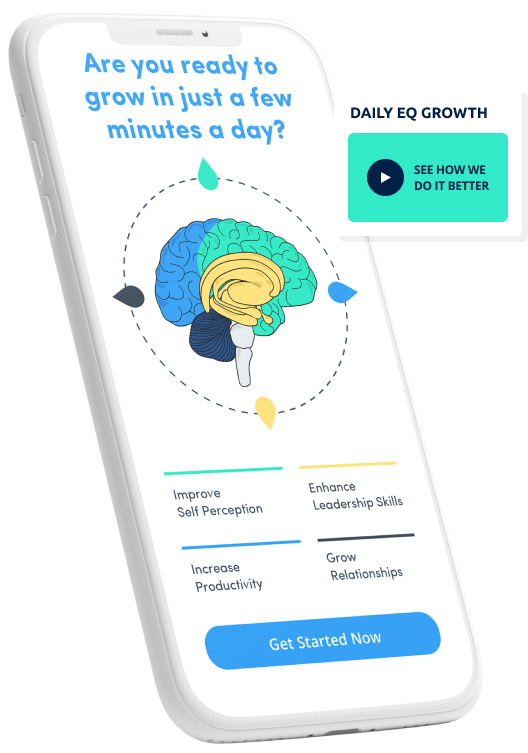 Guided programme for better well-being
Mygrow is a 10-minute-a-day online programme that will become a lifelong habit, as essential to your well-being as your morning multivitamin. It is a journey underpinned by the science of how your brain works; it's interesting, grounding, transformative – and accessible! Simply brought to you within an app.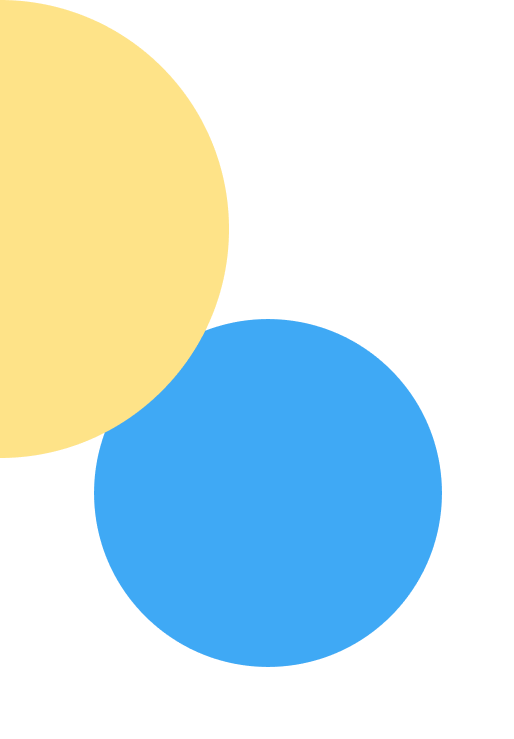 Techniques over time
Through daily micro-learning sessions (what we call "droplets"), you'll watch a video, complete a short quiz and do an EQ development technique in real life. Developing these skills, compounded over time, will take you on a journey of self-discovery that will help you find greater meaning and fulfilment.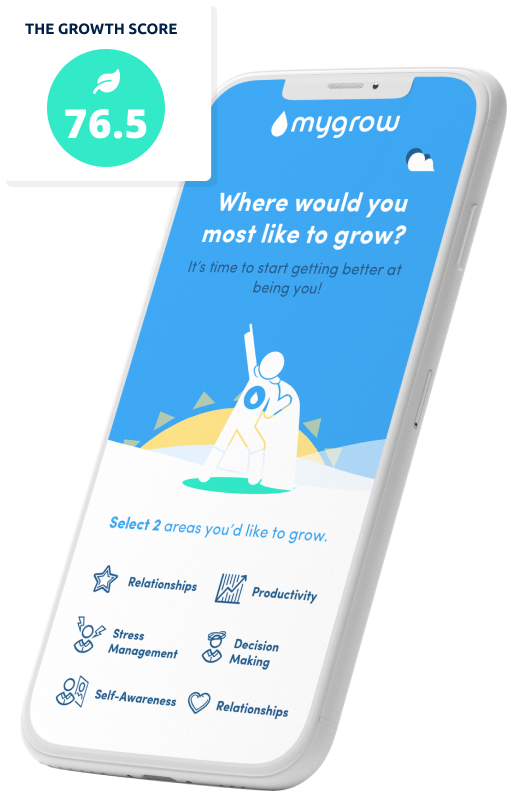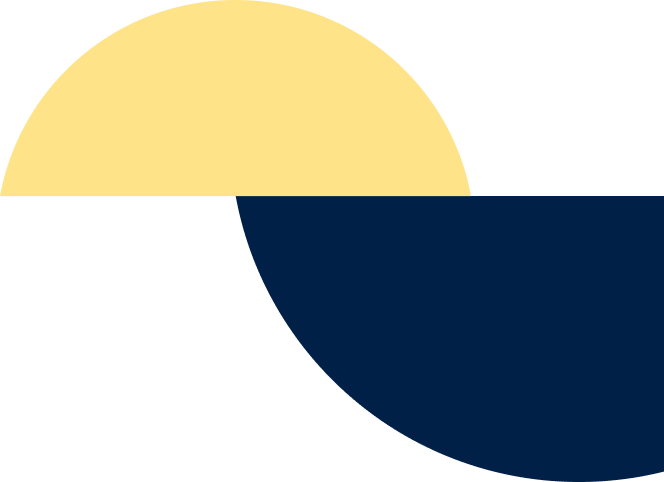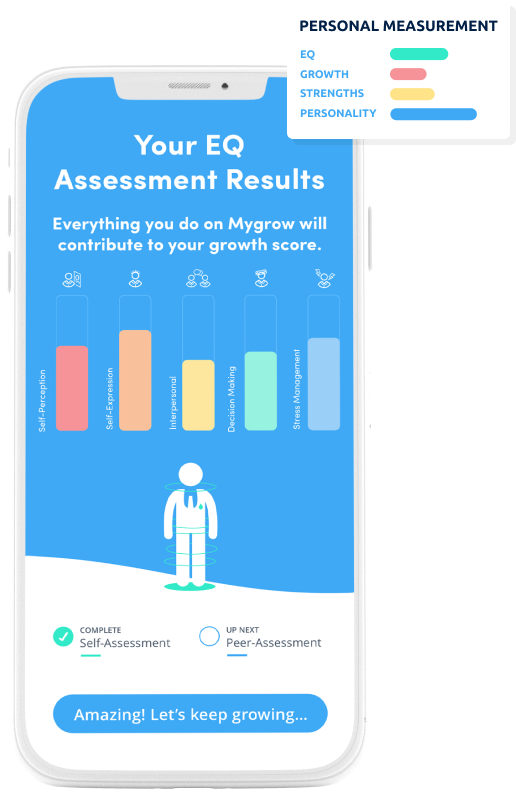 Growth you want to see
Not only will you see the difference in your own life but Mygrow makes it possible for you to track and measure your growth along the journey.
Ready for an Emotionally Intelligent life?
Through developing your Emotional Intelligence life won't feel so hard, stress won't feel so constant, you'll get more done in less time and you'll find comfort and joy in your important relationships – particularly the one with yourself.
Check out the feedback below from some of our users about their experience of developing Emotional Intelligence on Mygrow.
"Now I see myself as a human, before anything else – I didn't think that way before I did Mygrow. So it's been a real eye-opener for me."
"Mygrow is a very personal journey of self-awakening and understanding. I believe it makes you a better person."
"You are your greatest asset. If self-development is going to take any shape or form that is tangible and ongoing, I think Mygrow is going to be very important. You can't not do it. You owe it to yourself."
"It has become a lot easier to be emotionally aware in my conversations"